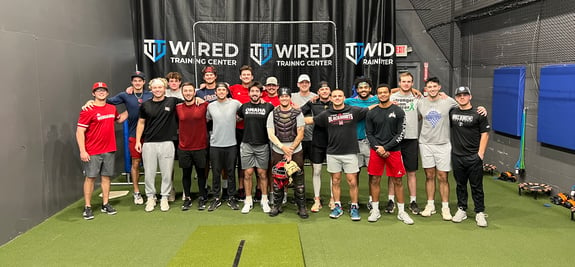 GET
Experience the Premier Choice for Baseball and Softball Training in Omaha and Elkhorn
MORE INFORMATION
WIRED Training Center is a Baseball and Softball Training Facility that provides all the tools you need to achieve your goals. Learn more about how we can help you by requesting more information.
Brian provided a top-notch facility with the best resources you can train with. He was very helpful in my journey to refine my swing. The technology he uses allows him to understand more about each of the hitters he works with and how he can make them better in various ways. The approach Brian takes in making athletes better hitters is second to none. He is very knowledgeable in the subject of hitting and creates an environment for baseball players to learn and grow as hitters.
"Wired Training Center has been a huge help in improving my training over the past two years. Wired has all of the resources a young athlete needs in order to be successful. The staff is extremely knowledgeable and the technology is top-notch. The facility is also an amazing environment to train in with other athletes!"